Vanessa McDowell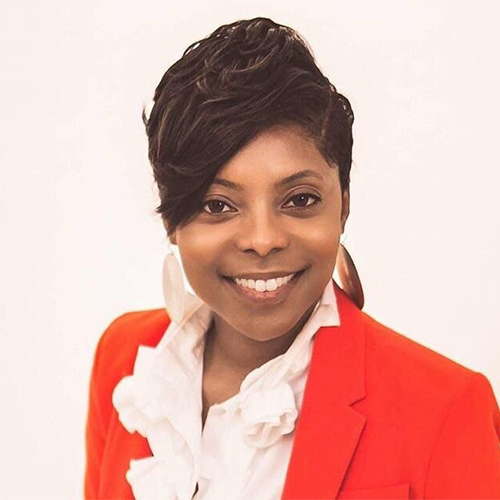 A proven leader in the human services field. Vanessa McDowell brings a plethora of experience to her position as YWCA Madison's Chief Executive Officer. She was initially hired in 2014 as the Director of Support Services for YWCA Madison, then promoted to Chief Programs Officer, later promoted to Interim CEO. In July of 2017, Vanessa was named CEO and became the first black woman CEO in YWCA Madison's 112 year history. Vanessa is deeply committed to offering programs and services that support women and social justice, help families and strengthen communities. She has a passion for serving others by leveraging voices that have been silenced as well as empowering others to live out their purpose. She works from an empowerment model which aligns with the mission of the YWCA Madison which is to eliminate racism and empower women.
Prior to joining YWCA Madison, Vanessa worked for UW- Madison's Wisconsin Equity and Inclusion Laboratory and was the Executive Assistant to the Pastor for Mt. Zion Baptist Church.
Vanessa was born and raised in Madison, WI. She attended the University of Wisconsin-Madison and earned her Bachelor of Arts degree in Sociology. She has made a commitment to stay and work in the Madison community because of her dedication to this community.
She was also selected to participate in the 2015 class of Leadership Greater Madison. In 2016 BRAVA magazine selected Vanessa as one of the 22 "Women to Watch". In 2017, Vanessa was honored by the Church Women United with the "Building Community" Award. In February 2017, Vanessa was named one of the 35 Most Influential African Americans in Wisconsin by Madison 365. Vanessa was also honored as one of Madison's 40 under 40 by In Business magazine in 2018. In 2019 Vanessa was appointed by Governor Evers to the State Criminal Justice Coordinating Council. She was also appointed by Governor Evers in 2021 to his State Advisory Council on Equity and Inclusion. Also in 2021, Vanessa was an International Women's Day Trailblazer award recipient.