Tara Peterson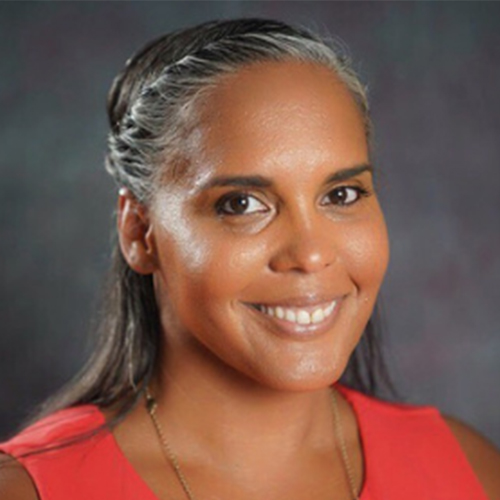 Tara Peterson is a recognized expert in the field of violence against women and is responsible for the executive and administrative leadership of the YWCA Glendale and Pasadena, which strives to eliminate racism and empower women. Tara has played a pivotal role in revitalizing the agency's 95-year legacy of supporting local women and girls by expanding programs and reach and igniting a change in the culture and conversation around gender and racial equity in Glendale and surrounding communities. Tara co-founded and leads the Coalition for an Anti-Racist Glendale, which helped draft the City of Glendale's historic Sundown Town Resolution apologizing for its racially exclusionary history as a "sundown town." Tara has led the YWCA since 2016 and is responsible for ensuring high quality outcomes, financial sustainability, organizational viability, and exceptional service delivery. During tenure, she has grown the organization's operating budget from $1.3 million to $2.7 million and led the successful 2021 merging of the YWCA Glendale and YWCA Pasadena Foothill Valley subsidiary relationship, and the organization's subsequent name change to YWCA Glendale and Pasadena.
Tara brings more than 20 years of experience addressing domestic violence, youth violence, sexual assault, and reproductive rights. She spent a decade working at the California Partnership to End Domestic Violence, including five years as its Executive Director, leading statewide policy, legislative, and budget advocacy efforts. Tara is a fierce advocate and has a long track record of successfully advocating for legislative change on behalf of domestic violence victims and their children and leading system change initiatives to increase access to domestic violence services to underserved communities. Throughout her involvement in the Violence Against Women Movement, Tara has been called upon to advocate at the federal and state level to secure resources and funding to address the social justice issues exemplified by the YWCA mission. She represents YWCA Glendale and Pasadena in advocacy efforts at the California State Capitol and with legislative policy makers in Washington D.C. As a recognized expert in the field of Violence Against Women, encompassing the intersection of domestic violence and communities of color, Tara has been called upon to deliver speeches on these topics and has presented at several state and national conferences. Tara obtained her bachelor's degree from California State University, Sacramento in Ethnic Studies while on a full-ride softball scholarship. She also holds a master's degree in Multi-Cultural Education.
Under Tara's leadership, the YWCA was named the 2020 Nonprofit of the Year for Assembly District 43 for its work in responding to the COVID-19 pandemic and to the community's calls for racial justice. The Coalition for an Anti-Racist Glendale was honored with the Housing Rights Summit 2021 Award for its work to pass the Sundown Town Resolution. In 2019, the YWCA was recognized with the Maria Jacobsen Humanitarian Award from the Armenian National Committee of America – Glendale Chapter. Tara has also been recognized for her excellence in leadership, receiving the following notable recognitions and awards: the 2021 25th Senate District Women Heroes of the Pandemic Award; 2019 25th Senate District Outstanding Non-Profit Executive Director Award; and the 2021 Soroptimist Glendale Wonderful Woman Award.