Maria Cardona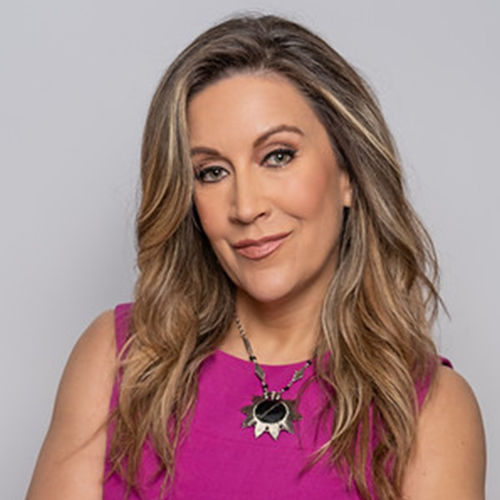 Maria Cardona has more than two decades of experience in the community affairs, government, politics, and public relations arenas. Recognized among the most influential Latinos in the country, and as one of the most sought-after communications and media strategists, Maria Cardona is a Principal at the Dewey Square Group (DSG) and Founder of Latinovations, the Latino Strategies Practice of DSG. She is a seasoned Democratic Strategist and communications profession who currently serves as a CNN and CNN Español Political Commentator as well as the host of the MARIA! Show on El Rey Network. As the head of DSG's Public Affairs Practice, she combines public policy, communications, coalition building, constituency outreach, government relations, traditional and new media at this premier national public affairs firm.
Prior to signing on exclusively with CNN, Maria was a frequent political commentator on MSNBC, Fox, Univision and Telemundo, appearing as a public policy expert and providing political analysis on all manner of national issues. During the 2008 Democratic primary election, Maria was senior adviser and spokesperson to Hillary Clinton's presidential campaign and served on the campaign's Hispanic outreach team. During the 2008 general election, Maria was a key surrogate for the Obama for America campaign, a role she revisited in the 2012 presidential election.
Previously, Maria was a senior vice president for the New Democrat Network, and before that, the communications director for the Democratic National Committee. During the Clinton administration, Maria served as chief spokesperson at the Immigration and Naturalization Service at the U.S. Department of Justice after serving as Press Secretary for the Department of Commerce.
For most of her career, Maria has been an advocate for some of the biggest issues affecting the Latino community. Working hand-in-hand with some of the biggest Latino groups, she has been at the forefront advocating for issues like comprehensive immigration reform, voting rights protection, access to affordable healthcare, protecting the environment, closing the digital divide, equal pay for equal work, and closing the wage gap.