Ebonne L. Ruffins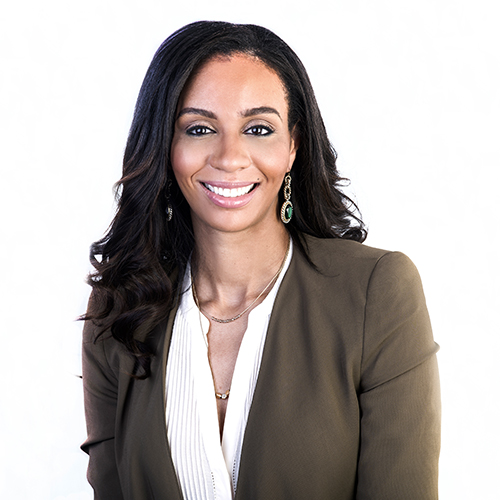 Ebonne L. Ruffins is Vice President of Local Media Development (LMD) at Comcast. Her team's mission is to enhance Comcast's local reach, relationships and impact through local investment advocacy reports, commemorative and community programming, and corporate administration communications. LMD's broad portfolio of assets include: State and Local Economic Impact Reporting; Comcast Campus Programming; Universal Sphere; Comcast Newsmakers' national platform; and the Voices of the Civil Rights Movement platform - among the nation's most comprehensive firsthand accounts of participants and beneficiaries of the 1960s civil rights movement.
Before taking the helm of Comcast's LMD team, Ebonne led diversity media communications for Comcast Corporation, overseeing national diversity advertising; print, radio, and online communications; national surveys; and executive multimedia consulting. She launched the company's annual public diversity report and mandatory employee diversity training.
Prior to joining Comcast in 2011, Ebonne was an English and Spanish producer for the internationally acclaimed television series, CNN Heroes. At CNN, Ebonne produced award-winning multilingual stories on "ordinary people with an extraordinary impact" in 19 cities across five continents.
Ebonne began her career as an on-air reporter for WCAX TV, a CBS affiliate in Burlington, Vermont. She has worked as a reporter/producer for NPR in Washington, D.C., and a CNN Fellow and contributor for CNN's Washington, D.C. Bureau. She also served as a co-producer for the award-winning intergenerational documentary, Life's Essentials with Ruby Dee, released in 2014. Ebonne was named among CableFax Magazine's "2018 Most Influential Minorities in Cable", and was named among the 2019 and 2020 "Most Powerful Women in Cable."
Currently, Ebonne serves on the Board of Trustees for the University of the Arts, and is an Executive Board member and National Board member of the National Association for Multi-Ethnicity in Communications (NAMIC). Since 1999, Ebonne has served as co-founder and volunteer for the Mother-Daughter Senior Decorating Service, LLC, a residential decorating service for senior citizens and people with disabilities.
Ebonne is a graduate of Northwestern University School of Law and the Medill Graduate School of Journalism. She is also a proud alumna of Spelman College.